After the surgery, Perspective Ignore Girl became my nickname.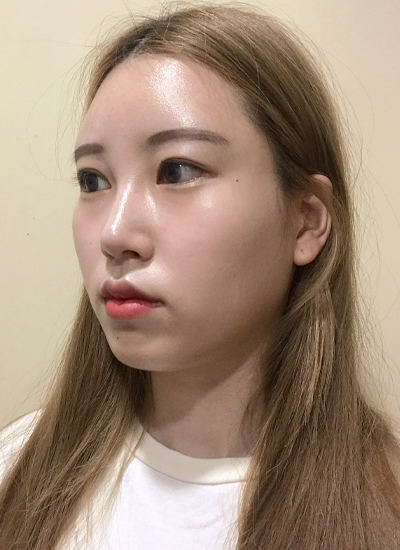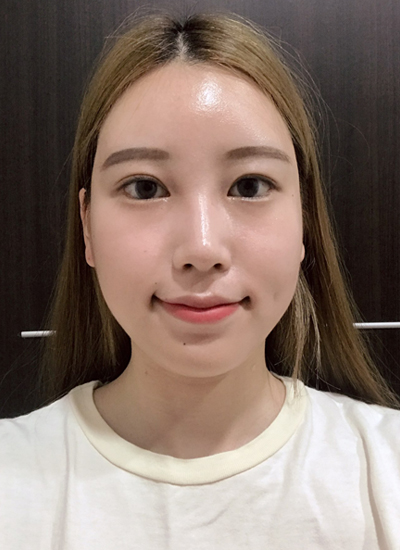 First of all, the reason I chose View Plastic Surgery Clinic was that safety was the top priority. As a listener of Let Me In, it has been publicly certified that there is no risk of accidents as well as the director's skills, and above all else, I chose it because I felt that it diagnoses each person's face in detail and makes the most beautiful face than other plastic surgeons that create artificial faces. I did it. When I first visited, I was surprised at how large the hospital was. I didn't think it was common for plastic surgeons to use all floors in such a high-rise building, but when I went in and got on the elevator, I saw that there were various care rooms, consultation rooms, operating rooms, hospitalization rooms, and even dentists. At first, I was a little daunted because it was large and nervous, but the staff and the manager were all so kind that I was able to wait for the consultation with a lot of tension. I finished the CT scan with a high-tech device. Even while taking the photo, I thought that it was a safe operation without errors because it was taken so carefully. I finally got a consultation with the doctor. I didn't do it, but I was worried because I didn't know where to put it and fix it, but I just said "I want to be pretty and slim" without any preparation. I think it was easier to find things to improve by pointing out the shortcomings of .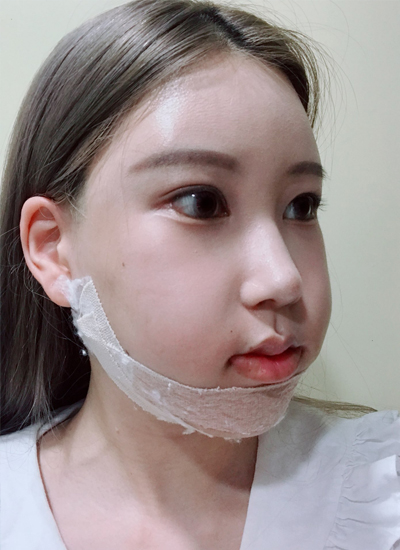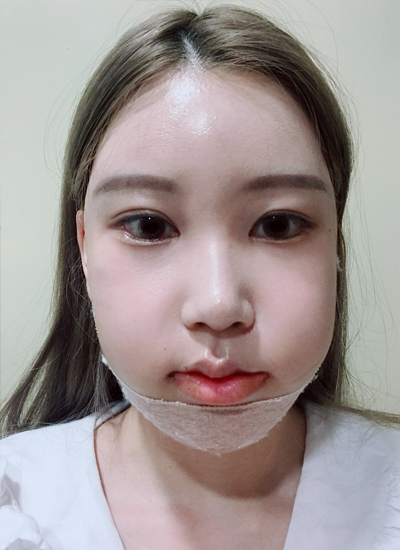 It's already been a week since I had the surgery for the first week.. What should I do if a week feels like a long week because of the swelling? I wasn't stressed out as I didn't swell as much as I thought. First of all, I really closed my eyes and opened my eyes for the surgery, so it was over. The operation was over. After the operation, I moved to the hospital room and stayed in the hospital for a day. The nurse in the inpatient room looked after Ringer and explained kindly, and the environment in the ward was pleasant, so I think I had a good time. I came home after being discharged and was worried about the pain, but there was no such thing as the pain of cutting bones, it just felt a little swollen and tingling, and it was rather difficult because the tonsils were swollen. On the 4th day, the swelling was the most, and after that, it started to fall out slowly. After removing the tape, the big swelling went away and there was no need to cover it with a mask all day long! And when I look in the mirror, I start to get a sense of how it will change, so I look in the mirror several times a day haha, I think my face line has changed to look neat and nice, so I am looking forward to the future more.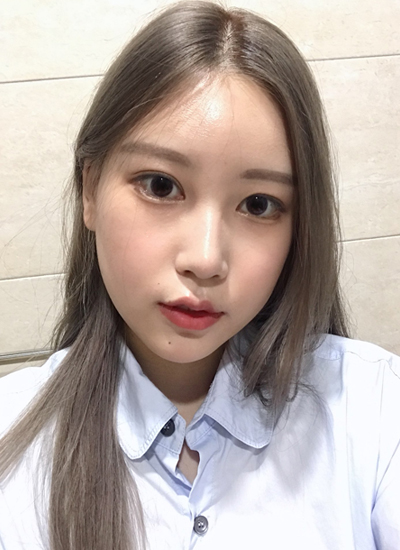 Week 2
The big swelling has subsided a lot from the first week, and it seems to be gradually disappearing after that. The biggest change is the 45 degree angle and the profile, but the swelling has come down and the swelling under the chin and around the mouth are still there. It doesn't interfere with my daily life, and now I can eat just about anything without any burden! When I meet my acquaintances who don't know about the surgery, I think I'm a little prettier, is it my mood? Before the operation, I was a little worried about what would happen if I had a sharp face that looked like someone had surgery, but I think the director has made a face shape that fits my face, so I feel good every time I look in the mirror every day. Aside from slow to fall, profile yet visible swelling of the face moving neukkyeojyeoseo are hoping to stay behind a front view of the swelling is missing ㅎㅎ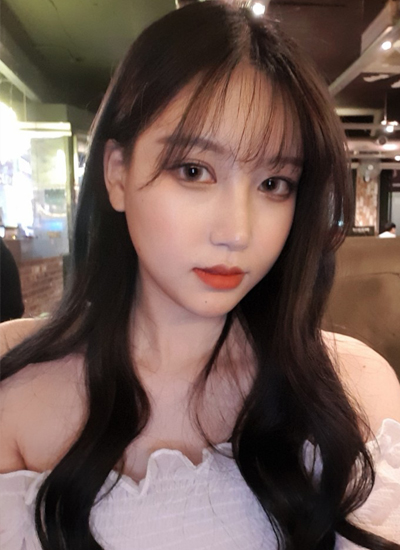 1 Month
After 3 weeks, the swelling started to subside very fine. Instead, I like to eat a lot, and I eat naturally except for hard and chewy foods.. The weight I lost is gaining again ㅠㅠ But in the old days, the cheeks were chubby, so everyone weighed more than their original weight. I went out, but now the swelling has gone down, but I can see that my face is smaller and slimmer than it was back then hehe The most satisfying thing was that I was reluctant to take pictures because my face looked bumpy when I took pictures. ㅠㅠ But now, I fell in love with the taste of meeting friends, taking pictures and playing. The friends I didn't talk to didn't know that I had the surgery, but now the swelling has gone down a lot. I get a lot of compliments from people around me saying that I seem to have lost weight these days and that I am pretty hehe Originally, my face wasn't that big, but if I overdo it a bit, it got smaller enough to cover my face with one hand..! Actually, after 2 weeks, I was worried about whether the chubby cheeks would fall out well, but they did follow-up care thoroughly! I think I was able to fall out faster because I washed my face carefully, took care of the dead skin cells, and even did a high-frequency massage to relieve swelling. ..However, I thought that there would be no need to worry about such things as View provides such thorough follow-up care! Now all that's left to do is practice opening your mouth, small swellings, and the sensation of your chin seems to be fully restored! The practice of opening your mouth is really ㅠ I felt that I had to work hard.. I wanted to eat the sandwich so much that I forcibly tried it, but the contents leaked.. it spilled all over the floor ㅜㅜ So I'm practicing steadily from now on..! I hope the day of eating a Big Mac comes soon.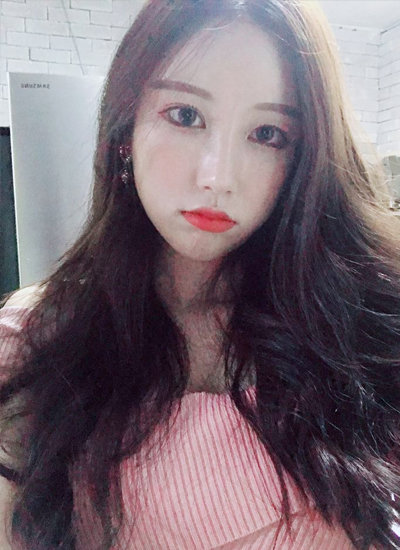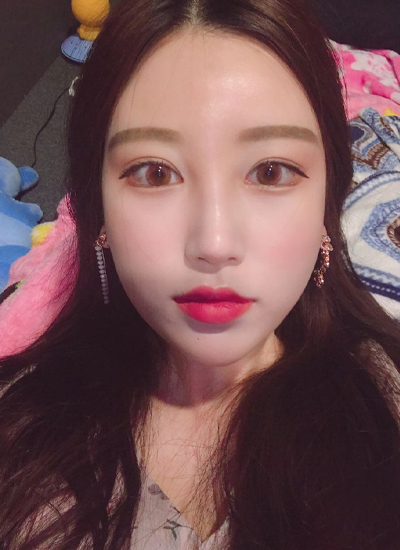 It's been 2 months
now, and there's not a single thing that really bothers me! There is no swelling to the point of forgetting the surgery, and I am able to eat hamburgers and sandwiches with my mouth wide open..! At first, there was a little swelling, so it felt awkward, but now people think it's just my face hehe If I don't say that I've had surgery, no one will know! On the contrary, my face became thinner and smaller after surgery, and I heard a lot of people saying that I had nose surgery. It feels like the overall harmony is right. I hear a lot of people say that I am pretty when I go out, and I took pictures more often than before, because the pictures came out better than before. Thank you again to the director TT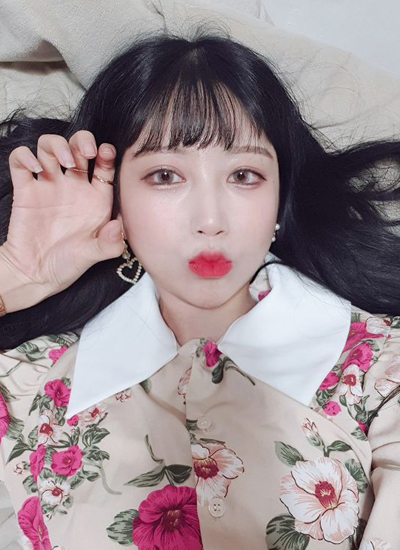 3 months
Now it really looks like my face, so I can't remember my old face ㅜㅜ I eat all I can eat meat and eat big sandwiches with my mouth wide open, and I don't feel uncomfortable or awkward at all. He even said that before the surgery, when someone else's photo was uploaded to a group chat room, I was embarrassed and wanted to delete it. I was not going to take pictures unless it was my cell phone that was adjusted to fit my face, but I no longer hesitate to take pictures even when the camera is in my friend's hand haha ​​I have a lot of older sisters who are interested in plastic surgery, but no one knows that I did it, and it just makes my cheeks droopy. I thought I became pretty because I fell out. It felt good because it seemed to mean that I became naturally pretty. I wanted to avoid surgery that was too obvious in the first place.
Like other plastic surgeons, it was good that I didn't ask for anything other than the part I wanted .. In my case, I like my features. pyeonyira holding gun did not want to, Doctor Shin led Lord's, and the other part is I think I could not be more relieved hasyeoseo also referred to as matchuneunge you for allowing any US standard of the original face more survive really I appreciate ㅎㅎ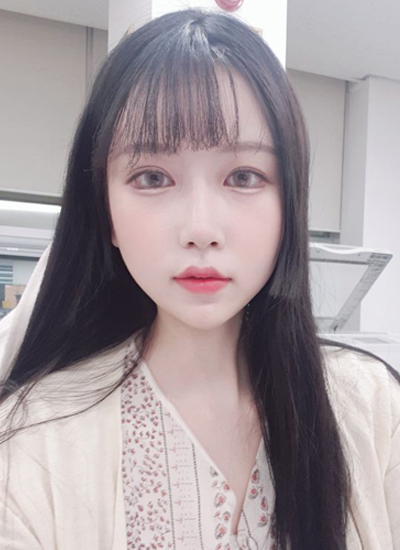 Month 4
There is not much change compared to last month, but I have lost some weight recently, but the more I lose weight, the more my jawline is starting to come alive..! Actually, I thought that my body did not need a diet, but I think I want to lose a little more and make it slimmer.. I am getting unexpected diet stimulation. Since the small puffiness is starting to go down, I now have a really slim V-line that seems to be expressed naturally, so I spend a lot of time taking photos or putting on makeup, especially on weekends, I'm busy going to meet my friends ㅠ I thought I wanted to show my prettier side. Promises don't stop.. I have to say it's actually a little awkward in terms of sense..? As it is a bone surgery, I had a bit of that feeling, but now I don't feel awkward even when I chew hard things or touch my chin..! Sometimes it makes a clicking sound when I open my mouth a lot, but it's not to the point that it makes my daily life inconvenient. In the future, I have to work harder to manage my chin, fix all my bad habits, and become prettier as much as I did pretty surgery hehe 5 months apart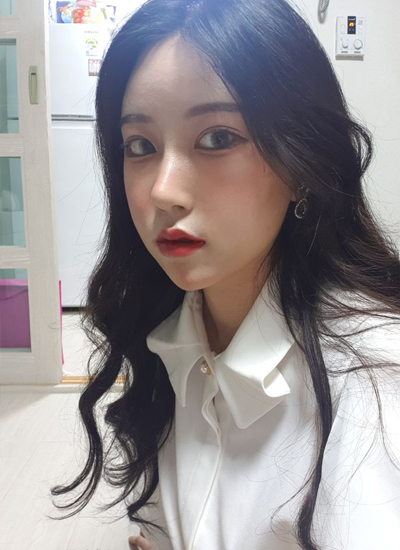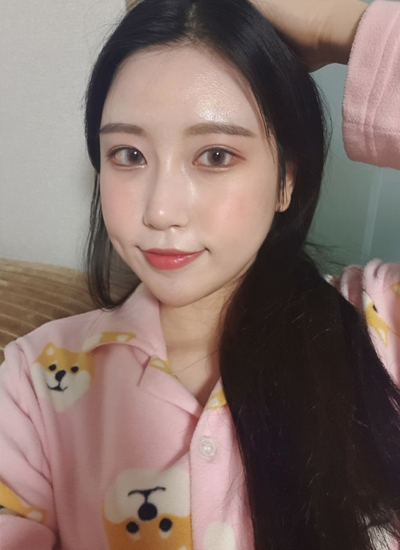 These days, I really.. sometimes I forget that I had surgery.. Even my mother, who was the closest to me, forgets about it hehe It has become so familiar and natural that I think she really had surgery.. Actually, my sister also had contour surgery, My boyfriend, who doesn't know about the surgery, just thinks it's his family's genes, and he likes his face because he has a small and pretty face hahaha It's my job to meet a lot of women who have had surgery around me, so if I had a slightly flaky face, I would have recognized it, but I don't think I can recognize it at all. It seems that everything is disappearing and the discomfort is gone.. After the surgery, I changed my makeup method.. Since then, I hear a lot of people say that my eyes are big and pretty. I used to do it.. After the surgery, I don't need it, so I usually wear simple makeup, but my friends say that my eyes are clearer and look bigger, so they look much prettier haha ​​Thanks to you, I feel like my features have come alive, so these days, I put on a lot of makeup for the fun of enjoying it. I'm investing time in seeing it hehe I think after the surgery, did you have nose surgery or where you did it? Listening to what you did.. I think the surgery went really well because not only the shape of the face became pretty, but also the features were saved thanks to him hehe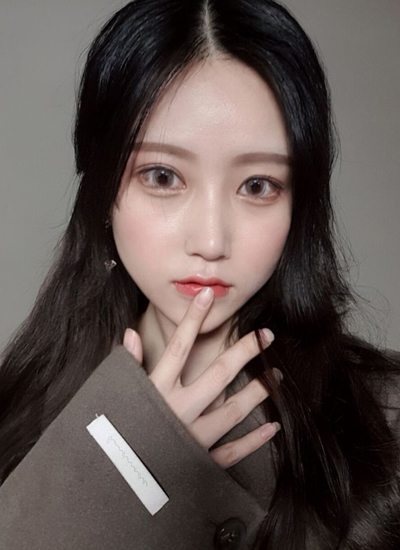 6 months ago
Now, there are no inconveniences.. Anyone who sees it doesn't know about surgery or anything like that haha ​​Originally, I liked to wear makeup and decorate, but these days, everyone around me says I'm pretty and pretty, so I think I spend a lot of time decorating and taking care of it hehe Originally self-esteem I'm also on a very low level, so when my boyfriend introduced me to people around me, I would avoid or hesitate a bit. I feel like I'm losing. I also ate pasta..??;; I was thinking of losing some weight to make it slimmer, but I'm worried that my eating habits have improved because I've become prettier and change the way people look around me. It's been my dream to go on a trip with my boyfriend and take pictures, but I haven't done it yet...hehe I want to go to Jeju Island and take pretty pictures this spring with a pretty face! 7th month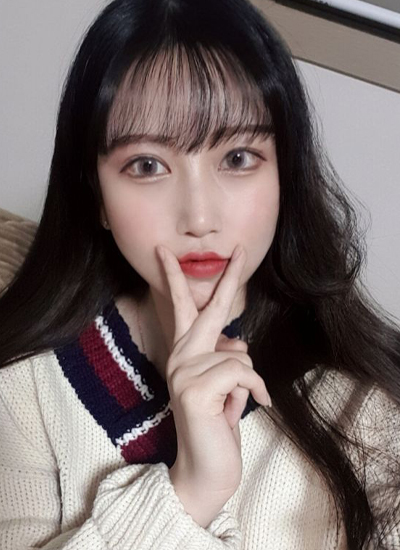 It's been 7 months since my surgery haha ​​I think everything that was awkward at first is now feeling natural and comfortable. Even though I'm a senior employee, it's been a bit difficult to make eye contact and talk for a long time at meetings or important meetings. There was swelling and there was no change in personality because I wasn't used to it, but these days, I'm 8 months old, and people around me say that it seems to be brighter, and I feel the same way. Recently, I attended a business strategy meeting where the entire company team gathers I used to procrastinate, but this time I worked hard to prepare and the presentation went smoothly. Even though a lot of people were paying attention, I would have been very nervous and jittery. , I'm on my own now, so I only see my mother occasionally. At first, even the hedgehog said that her child was pretty, and the mother who said, "Why do you have to have surgery when you're pretty?" He even teased me saying that it didn't seem like it wasn't the case. Anyway, it seems that various changes occurred during the operation, and that I have never had any regrets can be said to be the same as the operation went well! I am looking forward to what other changes will occur in the future haha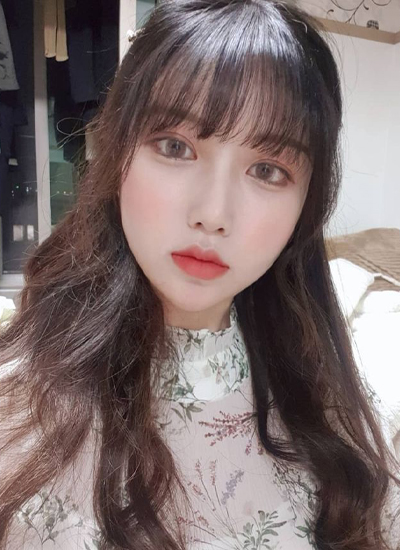 8 months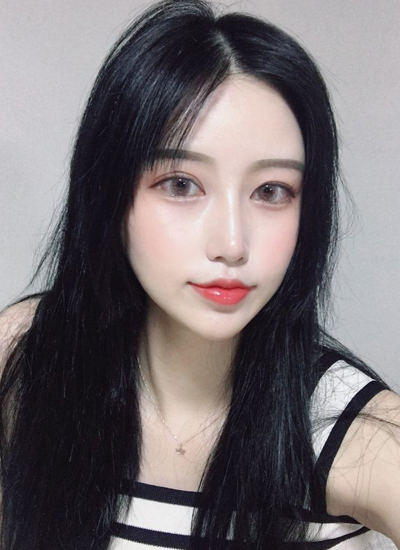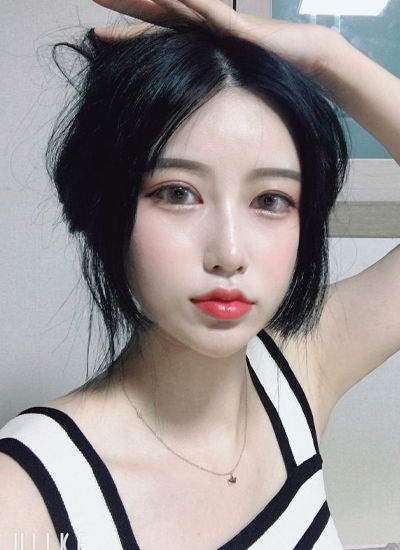 10 months It's been 10 months since the
surgery. Now, I don't think I'm worried about bumping anywhere or someone touching my face, let alone any discomfort. The sensation around the chin seems to have returned. When I took the picture, I thought it was still a little round and I did, but it wouldn't be strange if I actually got thinner, but it's too obvious and I think it would have become a common face shape. One of the reasons why I think this is natural is that I have a friend who works as a plastic surgery coordinator, and I didn't tell him about surgery, but I didn't know at all. Actually, a pointed and slender face shape is pretty, but I think there is a face shape that suits you no matter what. I think, looking at most of the review photos, I chose View Plastic Surgery because I felt like they had changed into a pretty face shape to match the facial features and facial features, rather than everyone having a similar face shape. I am quite satisfied with the condition alone.
11 months
Up until now, my face has changed to a much slimmer and smaller face, but over the past month, my face has gotten a little slimmer. The reason is not that I exercise or swell a lot. I have lost a lot of my chin and it worked right away. After that, I heard a lot of people saying that I am getting prettier, and I often hear that my face is very small. Especially when I wake up and go out with swelling, it was good because it didn't look like I did before. First of all, the face itself I lost weight and the surgery itself is natural, but I have heard a lot of people say that I look younger than before and that my impression is a little strong because I have a soft and smooth face shape in bumpy or angular areas. I think I hear it a lot. I felt that the shape of the face plays a big role in changing the overall face image. First, it was nice to have a soft image by sharpening the bones themselves, and now I have a slimmer and more feminine image through an incidental treatment. Everyone has their own tastes, but I like the feminine style, so I
think I'm more satisfied with the way I've changed now. I can guess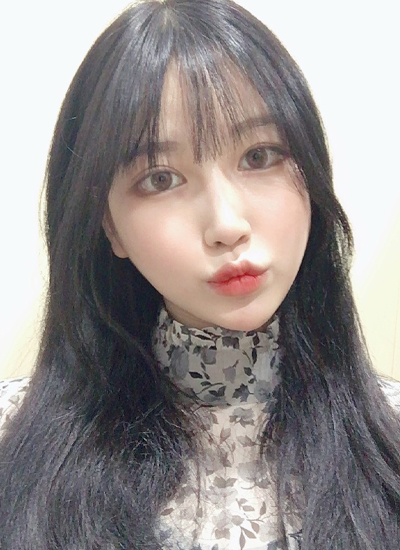 the first year
It's been a year since the surgery. Sometimes I even forget that I had the surgery. I often say that I'm natural and it doesn't show, but this doesn't mean that the surgery didn't have much effect. What was really good is that the recovery period after surgery overlaps with the period of breast loss, so people do not recognize it, and it is not a face shape that can be seen a lot in a region that is just made through surgery. Dramatic effect But I want to say that I have a pretty face shape without being unnatural. As the breasts fell out, the bridge of the nose definitely came back, and the eyes became clearer. I think that the features stand out even more, and my family also doubts that I may have been secretly injected with fillers haha.. Anyway, after the surgery, my face gets really small.. My friends don't come to my side when I take pictures It's sad but it feels good! Even before the operation, I had a small face, but after the operation, my nickname was "Perspective Lady".. Sometimes I feel upset because I have a small face and broad shoulders. I've been there and I'm really happy with the results.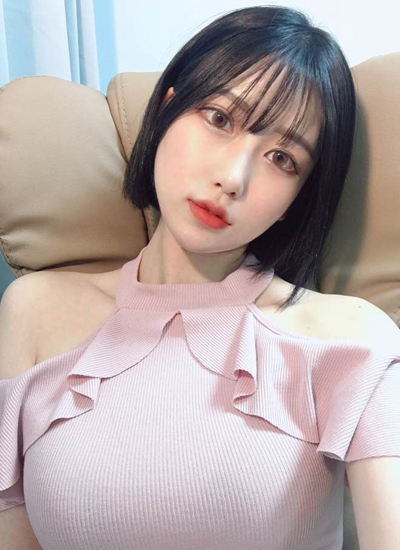 1 year and 1 month In the
meantime, there have been many changes and some concerns, but the satisfactory result does not seem to have changed.
This time, I had to change my hair style drastically. Actually, my hair was damaged so much that I had to cut it for a long time because my hair had been bleached and permed.. I couldn't even think of a short haircut. He has a round face.. His features are rather round, so he has a rather round face, so he has a cute hair.. If he says it badly, it's a bit old-fashioned.. I don't think it suits him well. I've never had my hair cut before ㅠㅠ I was really worried about cutting my hair short this time too. I wondered if it wouldn't suit me.. But Chuseok came and my hair was messy, so I just cut my hair impulsively. My aunt kept asking if I was okay with that short hair? It was so disrespectful that the short hair suited me very well. People around me also said that my face shape looked prettier because I cut it short, and the chin line that was covered with long hair was visible, so I had short hair. I also heard that the chin looks better. Hehe After the surgery, both the jawline and image definitely changed, so the short hair suits him really well. It's really nice to be able to express myself naturally regardless of makeup or hair style, and I'm always living my life with a grateful heart to the director. I want to become prettier by taking good care of myself without any problems in the future.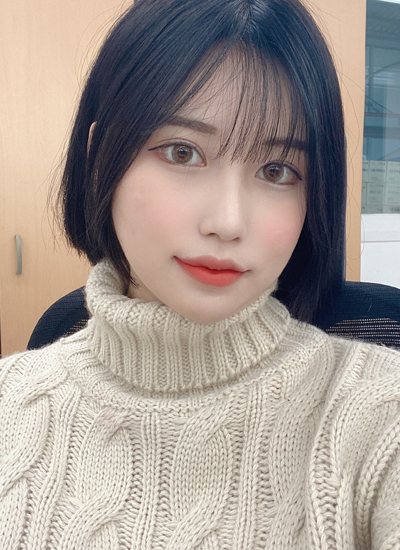 1 year 2 months
This time, I felt it when I cut my hair short, but it definitely makes my face look slimmer. I heard a lot about it and looked in the mirror often, so I got used to my appearance. Especially since I had a small face, but after surgery and cutting my hair short like this, people say that my face will disappear or disappear. I've heard a lot about it, and even though I'm not that tall, I've heard a lot of people saying that I look taller and have good proportions. I had to take pictures to come out well and my face was originally asymmetrical, but depending on the light, the camera expresses my face asymmetrically. It didn't come out and I was able to take a selfie in a natural and bright atmosphere by getting natural light. The only thing that has changed is the shape of my face, but I think a lot of changes have come in my life. When I was eating, I thought that I was too much of a rush to decide on surgery.. But now that I think about it, it would have been a big deal if I didn't. Even after a year and two months have passed, I'm satisfied with these minor changes. I think I was relieved mentally while doing it in View. If it was a hospital of this size,I don't think there's anything wrong with it. In fact, except right after the operation, there were no major inconveniences, and I think the most important thing is to decide on an operation at a reliable hospital, with a good director. There were a lot of things I didn't like about which place to do, but I think I overcame a lot of such complexes this time around.