It's so good that the middle part is reduced and the face itself is smaller. Satisfaction Satisfaction!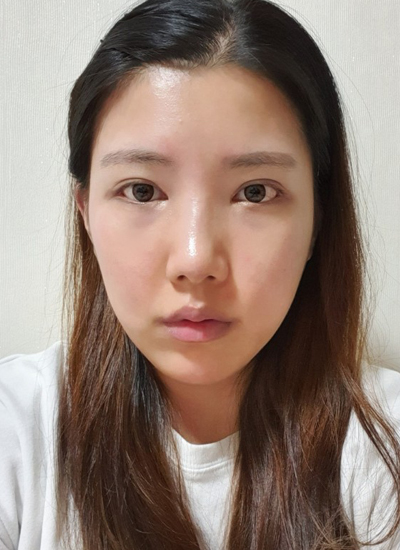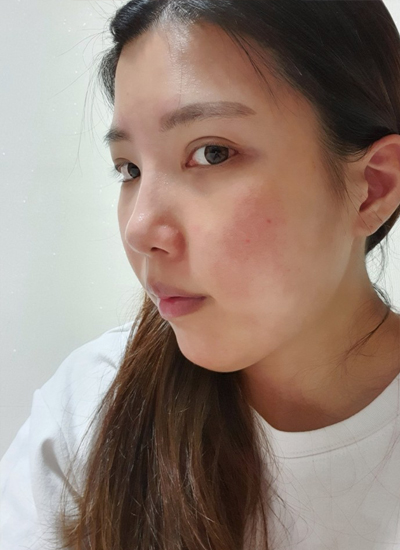 Hello. A woman in her late 20s. View Plastic Surgery is famous for its breasts, and while I was looking for a hospital with a director from Let Me In, a friend found out that I had outlined it here. I was very satisfied, so I made an appointment to receive a contour consultation as well. I went to the lobby on the first floor and there were quite a few people even though I made a reservation early in the morning. I was a little surprised because there were many foreigners haha... I was surprised that it was a very famous hospital abroad. We didn't have to wait too long and he guided us kindly. So I went upstairs and consulted with the manager. I went to the 4th floor, took pictures, took X-rays or Citi, and waited for contour consultation. I think this took a while. But I think it was okay because the coordinator unnies took care of drinks and gave us guidance that it would take a few more minutes. It's not because I've been waiting hahaha while I waited, I saw the managers and they all looked pretty. I was startled. Then the director came and had a consultation, and he kindly explained everything one by one, and I had a lot of questions, but he explained everything. I didn't know there was any asymmetry, but looking at the pictures, the asymmetry was quite serious.. ㅠㅠ He said that while correcting that, he said that it should be done in the direction of correcting the chin, and he said that it is good to do the nose together, so I decided to think about it. Thank you for explaining it all.. I think it took a lot of time.. After consulting like this, I got a consultation with the head of the department, but I decided to think more about my eyes and contact you. Everyone was kind to me, so I came to receive counseling comfortably. The facility is great.. It was so clean and like a university hospital.. Anyway, I received counseling well. Thank you ♡
After the first day of
general anesthesia, I didn't feel any pain at first, just a feeling of dizziness and a very bad stomach, and that went on until the next day. My nurse older sister said that antibiotics could make my stomach feel a bit worse, but soon after hearing that, I vomited right away, the roof of my mouth and the inside of my nose were all swollen. It was hard because I couldn't breathe well. I just cried to the nurse unnie that it was so hard, but she calmly solved it one by one and I thought I would live more and more. It was then that I felt a pain in my face.
Day 2 It's
still so hard to breathe, and I haven't slept well because it's stuffy and hard because of the runny nose even when I lay down with my upper body upright. That's why I'm so tired and I'm still in a dreamy state. I don't know if this is due to general anesthesia. Still, it was great that the nurses continued to watch over my condition, and if I was sick, they gave me a pain reliever and changed the ice pack on my own. The swelling goes down well after walking around a bit, so I'm finally walking around a bit. On the first day, I was dizzy and couldn't even get out of the hospital room...
Day 3
Originally, I was hospitalized until today (up to the 3rd day), but the director saw it on the first day and saw it today and said that it was in very good condition and was discharged today. When inserting the rubber band, it hurts a bit because the occlusion has to be aligned. I think that the original occlusion is not a malocclusion, so it is corrected quickly because it is the original occlusion. Those who have to adjust the new occlusion are said to be very difficult and painful. So, it is said that I am in a very sad state. I thought I had a lot of swelling, but I'm glad I did. He told me to go home and take good care of the swelling. If I don't put on an ice pack, the pain still comes. This swelling is gone and I want to see my smaller face.
Day 4 ~ Week 1 When
I get up from lying down, my chin is very heavy and craving... It hurts to put a rubber band on it. It feels like someone is grabbing it and pulling it from both sides... I have a lot of cuts in my mouth because of the wire that I put in to put a rubber band in. My nose is too stuffy, so I bought a nasal wash at the pharmacy and it was better. It's still blocked though. It must be because the tissues inside the nose are all swollen. It didn't get much better, but it was better than nothing.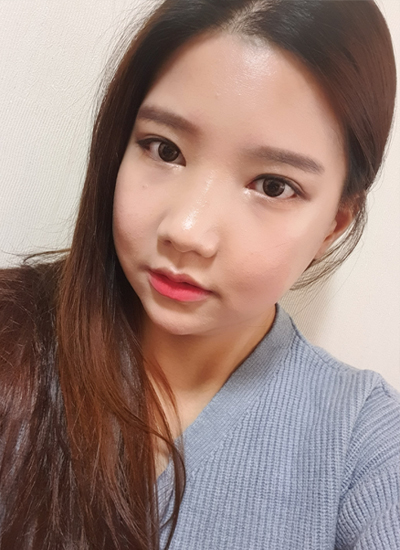 In the 2nd week of the
1st week, he removed the stitches on the side of the sideburns and replaced it with something like a sticker to help with suturing. I got a little tee, so I kept my hair down. He also took off all the tape on his chin. It was so cool and it was boring. When I took the tape off, it felt different. My chin, which felt so short and pointed, was not like that because the tape was removed.
Worry lessened. I was worried that it would look artificial because it was too short and pointed. And then I don't even have to crave it anymore. I said that I was worried about what to do if I got sagging, but they told me not to worry and the swelling would not go away if I had a craving for it. They told me that I don't even need an ice pack, so these days when I wash my face, I gently massage with my hands and warm a towel and place it on my face to massage. Slowly... After a week, the big swelling on the cheeks and double chin seems to have disappeared to some extent. When I lowered the chin, it overlapped very thickly like a double chin, but it became very thin and the cheeks were very full, but I think it was missing a bit. It's still a long way off haha ​​I'm tired of eating porridge now, so I roll up rice in soup or make curry almost like soup and mix it with rice.. I change the rice... I just gargle with my teeth and it's so disgusting, so I searched and searched if I could do it with a baby toothbrush. He said he did haha ​​My mouth is wider than before, so I'm brushing the inside with a baby toothbrush. There's something so cool ㅠ.ㅠ That's why I feel like I'm eating more ㅋㅋ I'm worried that I'll gain weight ㅋㅋ Still, I want to open my mouth wide and eat lettuce wraps. So I'm staying with one more rubber band on the front these days. At first, it hurt because I was so thirsty, but now that I've gotten used to it, I'm used to putting on a rubber band by myself haha.. It seems that my family still can't get used to my face, but every time I see it, my face has gotten smaller. I also feel it when I wear a hat or a mask. There is a feeling that the mask is more obscured than before, and the feeling of the face when wearing a hat is definitely different from before. My face has gotten a lot smaller.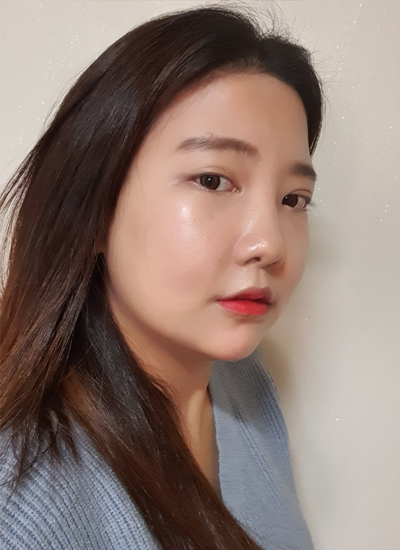 It's been 1 month
now, and there's much less throbbing or pain than before, and there's no discomfort. And I can chew better than before. So, there are a lot of foods you can eat. Open your mouth with two or three fingers. I still can't do hamburgers or lettuce wraps. It's a bit disappointing. The director said that the rubber bands can now be removed and the occlusion is all right, but I'm still doing it because I'm not too worried. Looking at reviews, they say that sometimes the mouth muscles feel dry, but I'm still like that? no. I don't think my nerves have come back yet. I don't think the lower jaw is mine yet. This is taking a long time, so I'll wait patiently. The swelling should go away.. ㅠㅠ I'll write another review when the swelling goes down! I am satisfied because the shape of the nose has returned compared to when the swelling was full in
2 months,
and the awkward mouth and mouth seems to have returned. I am most satisfied with the smaller face. It doesn't feel that big at first glance, but when you touch it or wear a mask or hat, you can feel it. And since the lower tube is small, it feels good to be in the past 🙂 There are still more parts to be settled in, so I'll wait for it slowly. You have to look at the original contours from 6 months to 1 year. But I am still very satisfied 🙂 Haha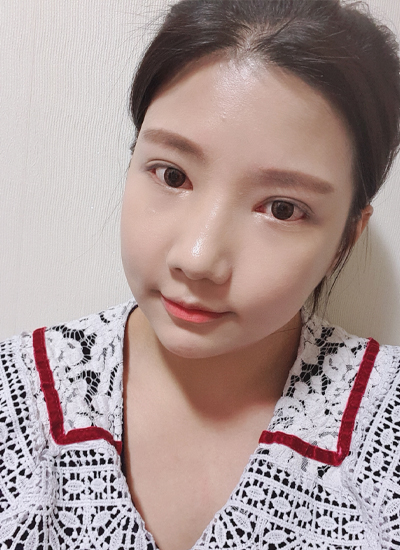 3 months
All the big swelling seems to be gone now. I think there are only a few leftovers. So I guess I'll have to wait a bit longer. I guess it's because I have a lot of swelling in my life, and the swelling is a long-lasting style ㅠ.ㅠ And before the surgery, the doctor said that the tissue under the chin is thick, so I would need to do additional things like Accu sculpt or submandibular liposuction. Now that it's been 3 months, I'm used to my face. Humans are truly adaptable animals. Sometimes I get used to it and I can't remember what my face looked like before. Already. ㅋㅋ Sometimes when I look at the photos, I think I did well. Anyway, I am satisfied with the fact that the central part of the face was long before the surgery, and all the things that made my face look long and fat because I had a chin were corrected. 
🙂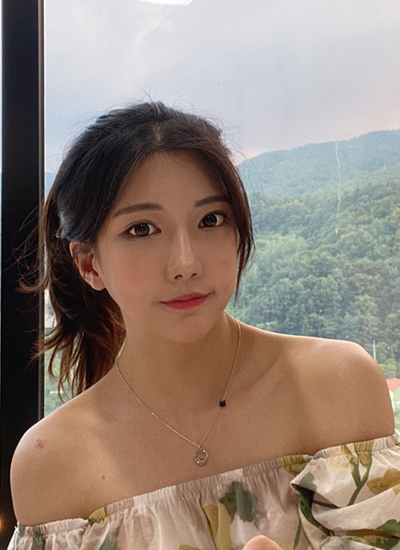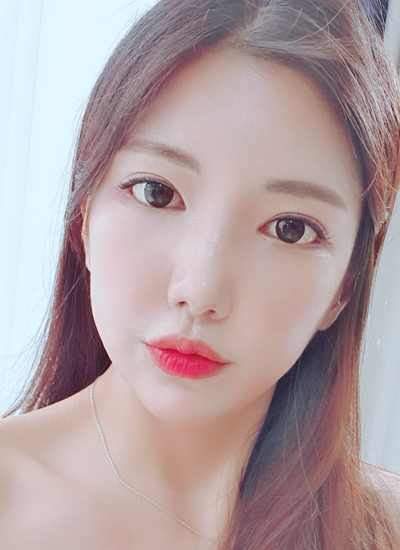 It's been 4
months, it's already been 4 months. If the swelling is visible until the 3rd month, it will be invisible after that, but it seems to be sorted out. I didn't know it when I looked in the mirror every day, but when I took pictures and compared them, I was able to get the feeling of being organized. Hahaha I've had surgery and haven't been on a diet or managing swelling, so it's a case where the swelling went down late. But over time, it goes away. I'm on a diet these days and I think I'm falling better. There is still a long way to go. Hehe The swelling went down, so I was dissatisfied with the feeling that my lips had gotten smaller after surgery, but I could tell it was because of the swelling. It was because of the swelling. Hahahahahahahahahahahahahahahahahahahahahahahahahahahahahahahahahahahahahahahahahahahahahahahahahahahahahahahahahahahahahahahahahahahahahahahahahahahahahahahahahahahahahahahahahahahahahahahahahahaha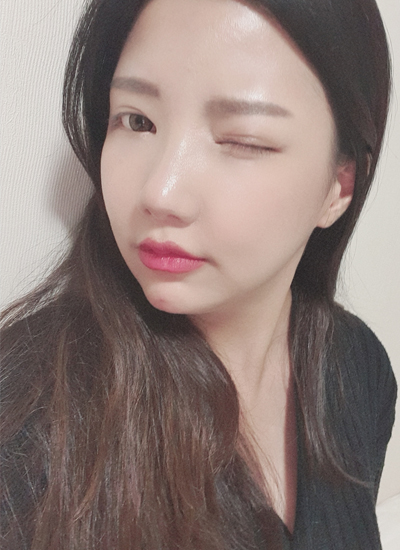 It really does feel like the swelling is going down a little bit. Here, I am only thinking that I want to lose more weight on my deep cheeks and double chin, and I have to work hard on my diet. Do you feel like your face has gotten bigger because your face size has decreased? It doesn't feel like I'm sagging, but somehow I feel like I've lost more weight than before, but I have more cheekbones. As for the double chin, I don't care too much because the doctor will be there even before the surgery. I plan to do an accumulator later.. Haha Hmm, now I don't feel any pain when I touch my face or put on makeup. Before, when you touch your face, sometimes your cheeks tingle? I did. It's not at all now, and I've been working hard to open my mouth.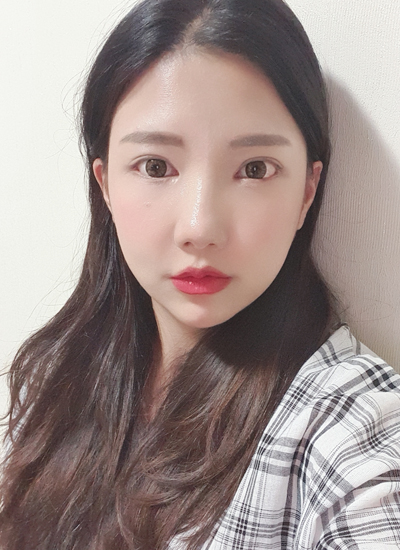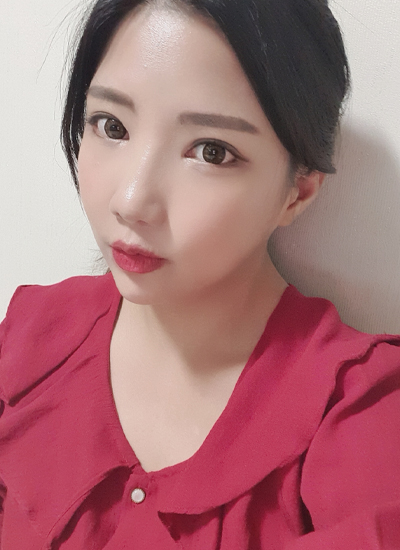 6 months
It's finally been half a year!! Now that I'm entering the 6th month, I feel like I'm more organized as I'm losing weight on my face. Even the awkward lip area is natural without being awkward! It's not much different from the 5th month, but only I can tell?... There was a borderline on the side cheeks because of a little bit of swelling, but now it's almost nonexistent. Two jaws change a lot up to the first year, so we have to keep an eye on them right? I know a lot about it. I think I would have asked if I had lost weight if I had just contoured (actually, my acquaintances with contoured hear that a lot)... . There is a saying that the central eye area cannot be reduced even with both jaws, but the director strongly told me that I cannot be satisfied with just contouring surgery to make my face slimmer and that to reduce my dissatisfaction, I need to do double jaw surgery... After several consultations, I decided. It's really nice because the center part has been reduced and the face itself has gotten smaller. Satisfaction Satisfaction! If you are troubled like me, please get a consultation 🙂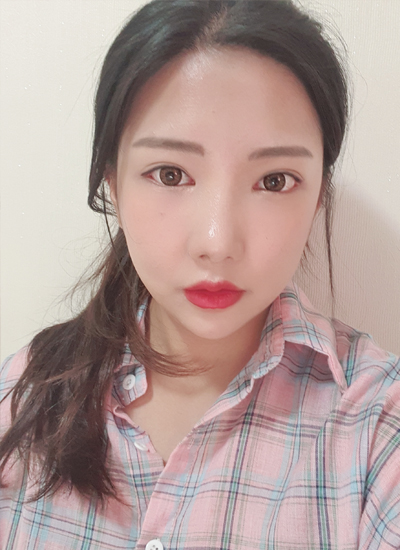 7 months
I think time really flies. These days, I forget how good and bad it is. It's not that much of an inconvenience. Other people with both evils say that they suffer from sensory loss, but the tip of my chin? I didn't feel it a little bit, but I don't know if I feel that way again these days. The feeling seems to be slowly returning. I've heard that nerves come back last. I think it's because my recovery is fast.. Well, this will also be different for each person..? Hehe I think it's right to wait and see Western music slowly and slowly heh The parts I was unhappy about gradually get better! The bones are attached very well, so I'm debating whether or not to remove the pin these days... Is it right to remove it? They say it's not necessary, but I'm greedy to remove something.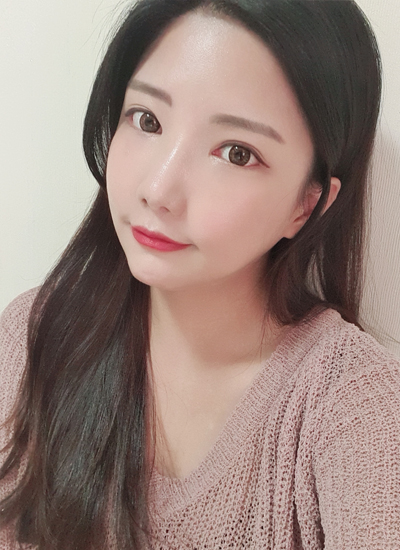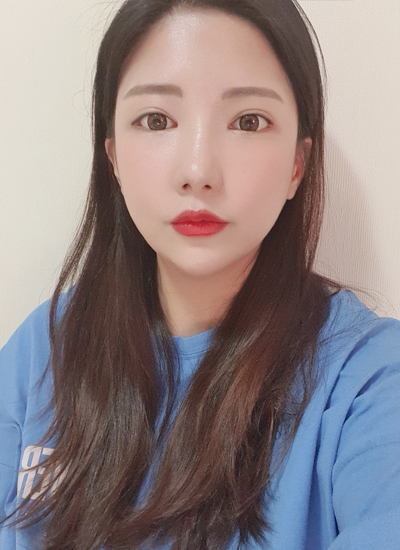 It's been 8 months and he's
still doing well. Haha it's already been 8 months hahahahahahahahahahahahahahahahahahahahahahahahahahahahahahahahahahahahahahahahahahahahahahahahahahahahahahahahahahahahahahahahahahahahahahahahahahahahahahahahahahahahahahahahahahahahahahahahahahahahahahahahahahahahahahahahahahahahahahahahahahahahahahahahahahahahahahahahahaha It was postponed because of surgery. Now that I can do my nose, I just want to do it quickly. The smaller the face, the more the nose is visible. The head of the department in charge and the director know my face well, so I feel comfortable and I think I can trust and do it because of the satisfaction I have done once.