Taking pictures these days is so much fun and not scary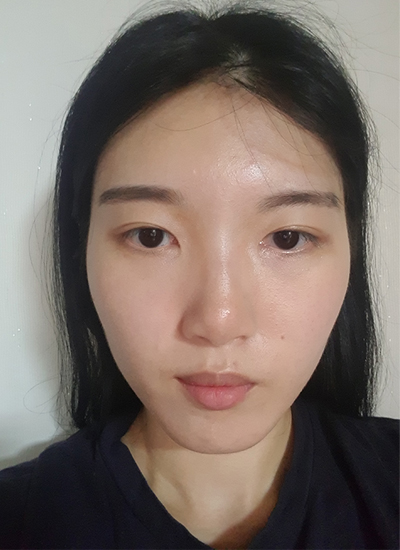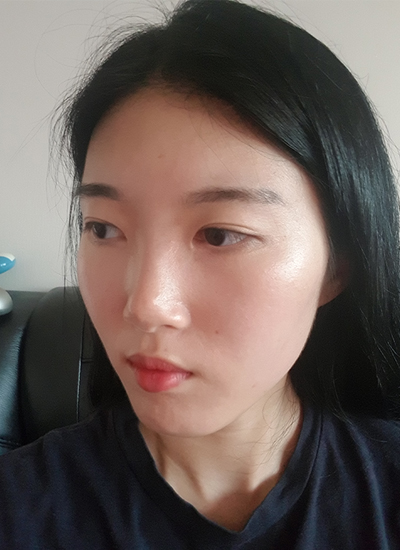 Ever since I was little, my unusually small and low nose was very stressful. As the face shape becomes clearer and the face shape is flat and blunt, when I go to school, the children say that you have small eyes and nose but a large face area. I spent hours trying to change it. However, the face shape and nose do not change, so looking in the mirror is stressful. When I take pictures with people, it seems that I am the only person who makes my face too big, and I am very reluctant to take pictures because my square face seems to stand out. I had a heart. After thinking and making the decision to undergo plastic surgery countless times, I made up my mind and decided to undergo surgery before it was really too late. Because I live in a rural area, I was very nervous while taking the bus to the hospital to get to the subway. But as soon as I entered the hospital, I was so kind and thankful that I was able to relieve my tension a little. First, I had a consultation with the director, and as soon as I entered, he said, "I usually cover it up." I was really stressed with my overall face shape. I cried because I thought you knew me well. Also, he listened to me even if I said small things, so he understood what I wanted and talked about it, which gave me more confidence. Next, I had a consultation with the doctor in charge of the surgery, and he told me what the cosmetic surgery I wanted to do and what my face was lacking. I think I gained more confidence because you explained it in an easy-to-understand way. It was my first visit, so I was bewildered, but I was grateful for the kind guidance and explanations whenever I chatted little by little with the teacher who was guiding me.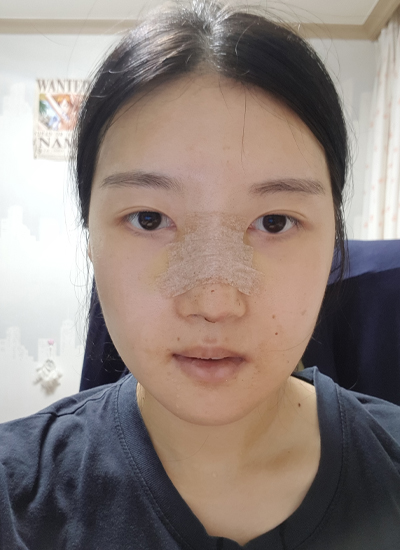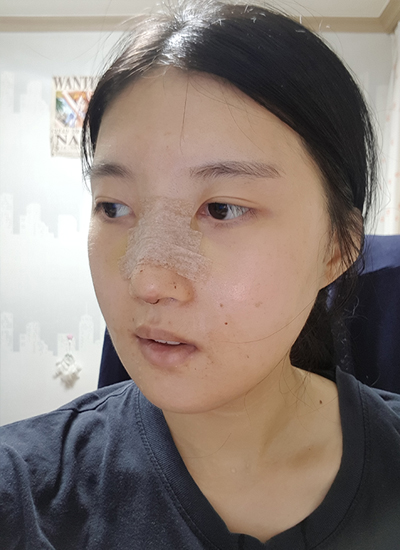 1 week
On the day of the surgery, I started preparing in the morning and while going to the hospital, I didn't even feel like I was having an operation, and I was blunt. When I arrived at the hospital, I was once again informed about the operation and consulted with the doctors. He said a lot that he would do well because he had a pretty face, so it made me feel good and just wanted to do it quickly. Because I do 3 types of contours and nose, I go to the hospital room for a day in the hospital, and after surgery, I put a charger to charge and moved to the operating room. When I entered the operating room, it was very cold because the sterile room and temperature control were all done. I had no idea when I was lying on the operating bed and attaching things to my body, but when I fixed it so it wouldn't move, I was so nervous and said I couldn't get up, but I was worried and nervous about what to do if I couldn't get up from anesthesia. At that moment, the anesthesiologist came and it stings for a while. Is this your first time under general anesthesia? I may or may not have answered, yes, this is my first time. When I opened my eyes, the surgery was over. I sat in a wheelchair and the nurses took me to the hospital room, but I think I went in for the operation around 2 o'clock, but it was 10:30 when I arrived. I was too fast and I wanted to drink too much water. But after 30 minutes, he said that he could drink water until he was given an injection, and he said he couldn't even sleep, so he kept looking at the time. It seems that the first day of hospitalization was spent in an insane state. I called my nurse unnie all morning and bothered me, but she smiled and looked at my condition and was very kind. The next day I was discharged from the hospital and when I came home, it was really, really hard. The next day I went to the hospital to relieve the stuffy nose and the swelling gradually went down, so I had a great time without any inconvenience in my daily life. Yesterday's worries and regrets are long gone. So, I applied cold compresses with pumpkin juice every day, and in the evening I did aerobic exercise while walking slowly in the apartment complex. Today, a week after the surgery, the nose stitches and all the taping remaining on the face were removed at the hospital. After surgery for the first time, I looked at my face properly, and there was still swelling, so I didn't think it was pretty, but my nose is definitely taller and my face line is cleared up, so I'm looking forward to a face with less swelling in the future.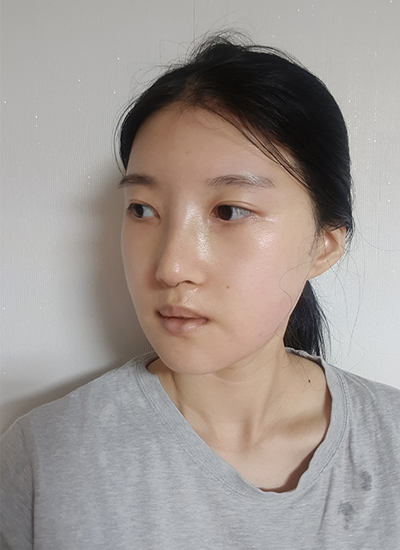 Week 2
, except the lower jaw a little tingling feeling I was not particularly sick or uncomfortable points. I put on the mask and immediately returned to my daily life, and there were no inconveniences. I was just trying to eat liquid formula, so I was very hungry. The last stitch in my mouth was removed in week 2, and I was nervous after hearing that it hurts a lot. Now, the only thing left to do is the swelling goes down, but when there is swelling, my face seems to get weirder and I was upset, but as the swelling goes down, I am looking forward to it. 
Week 3 The lower jaw and teeth are a bit chilly and I can't close my mouth well. However, I still wear a mask and it does not cause much inconvenience to my daily life. It seems to be getting bigger and bigger as the days go by. It is said that chewing food for a long time causes pain in the cheeks. There is no particular inconvenience in chewing for a long time, but I refrained from chewing for fear of overdoing it. However, since there is food that I can eat little by little, I think I ate a lot this week, so I need to go back to liquid diet and manage my weight. This costs a lot. I can feel the swelling in my mouth as well. I can feel the weight in my mouth decreasing day by day. The nose has definitely risen, but it's still very swollen. So this week, I worked hard to get rid of the swelling quickly. 1st month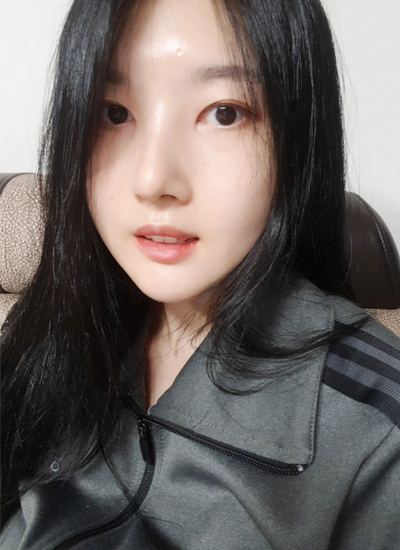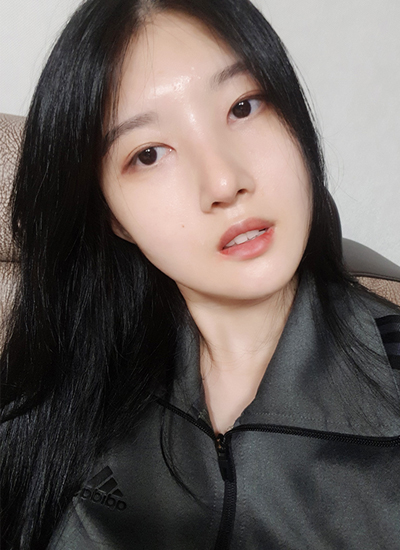 There is still a lot of swelling in the lower canal, so it is difficult to open the mouth, but I am constantly practicing and applying the compress. I was not seeing my acquaintances all the time, but when I went out to meet my acquaintances this week and took off the mask, everyone said that she became prettier and changed from a young image to a strong older sister image. Not only the lower canal, but the nose tip swelling has not gone away yet, but it's the first time I've ever had a high nose, so I keep looking in the mirror and waiting for the swelling to go away. 
2nd month There was still a lot of swelling in the 1st month, but as I entered the 2nd month , my mouth movements became much more natural, except for a little swelling under the chin. However, it seems that there is still a lot of swelling in the cheekbones. I continued to wear a mask until the first month, but now I wear makeup and take off the mask little by little, but to me, I still have an unnatural side, but people just think I am fat. There were times when I was surprised that it suddenly came up. Also, my skin was not prone to acne, but this time around my nose, a lot of acne appeared and disappeared, but the nurse said it was the process of the swelling going down. At the beginning of the surgery, I couldn't eat well and lost a lot of weight, but I lost it because I starved, so I had to lose it again through exercise. I'm trying to go on a diet again. 3rd month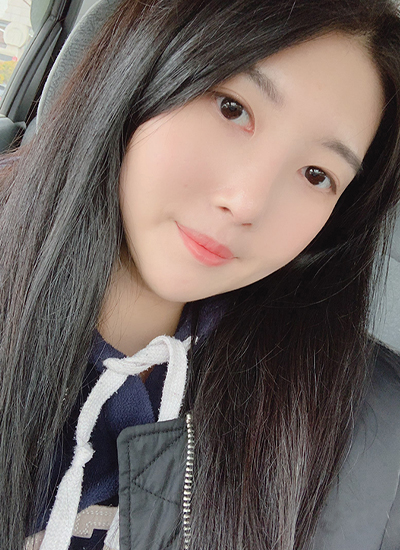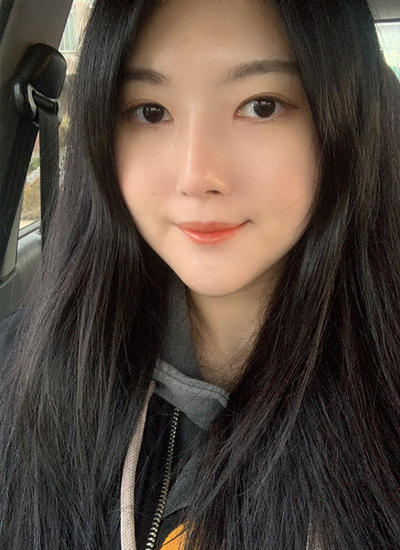 The big swelling went away, so there was no discomfort when eating a hamburger, and I did not feel any discomfort when yawning. However, the end of the line still feels blunt and the front chin still feels heavy and dull, but I am praying for the swelling to go away quickly, not to the extent that I feel uncomfortable in my daily life. Also, I saw an article that the tooth moved and then fell out because of the swelling, but when I looked in the mirror this month, the position of the tooth seemed to have changed a bit, so I think it will come back as the swelling goes down. However, as time passes, as time goes by, the shape of the face becomes more and more strange, and every time I look in the mirror, I always try to take pictures of the top by unconditionally taking pictures, but these days, no matter how I take pictures, it looks like a darling type. And it was a flat face, but the nose seems to have been revived for sure, and my acquaintances who were opposed to the operation said that they did a good job seeing the face now and becoming more beautiful. Taking selfies like that, I realized the urgency of dieting this month. The original bones have gotten smaller and there is still some flesh left, but these days, I sat down and ate sweet foods without adjusting food because it was an exam period, so I gained weight and the swelling didn't seem to go away. 
At 5 months, except for the slightly heavy feeling at the tip of the front chin, the side chin and heaviness have disappeared a lot and there is no discomfort anymore.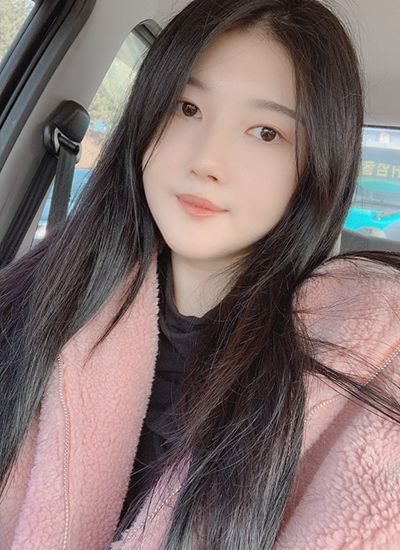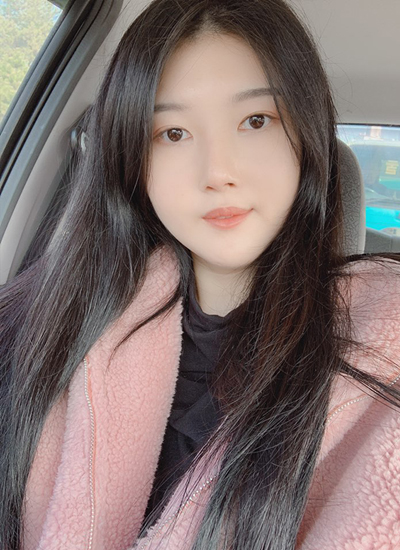 It's so strange when I touch the sharp jaw instead of the square bone before. The nose seems to have lost a lot of swelling. Also, the wound behind the ear feels like it is healing day by day. I can talk comfortably even when I smile When I smile, I was uncomfortable before, but it became more natural. And after surgery, when my teeth were a little weak due to swelling in the mouth, I didn't know that the front teeth were a little broken and pushed back, but I felt a little misaligned, so I still keep it I'm watching. Also, when I meet my friends, my friends gather and I like to take pictures of the day in a composition that shows all the feet that Lee Sang-min takes from top to bottom. These days, I am so satisfied that I suggested that I come out thin and pretty and take a picture first! I can't wait to see what happens when the rest of the skin is removed and my face lines are all set! 
6 months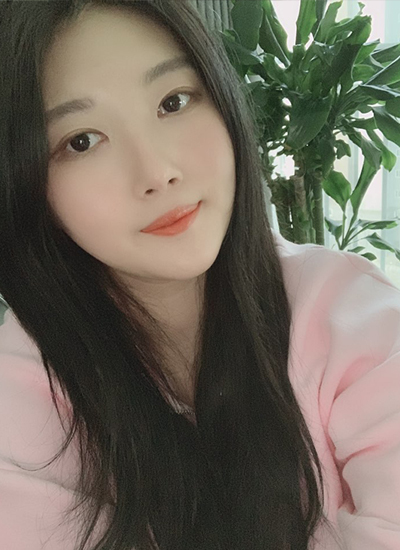 There is only a little bit of heaviness on the tip of the chin. Normally, I don't feel it at all, but when I move my lips for nothing, I can only feel it at that time. If there is a big difference after the surgery, I tried to make the area look a little smaller by covering my face and chin with my hair, even when my hair was bothersome or hot everywhere. Now, even if the wind blows, I walk proudly without worrying about it. People say that when you look down, you can see your nose slightly, but I didn't see it before. I'm amazed that I can see it now, so she's happy that her younger brother has a human nose. Hehe The first people I see are people who don't even know about plastic surgery. Even acquaintances I haven't seen in a long time, some people ask me if I did a simple procedure because I don't feel like I've lost weight even though my face has gotten slimmer, and some people compliment me that I'm pretty without noticing it at all. Little by little, I seem to be finding my place naturally. I did it for the past six months if I said I was taking care of it, but I regret that it would have already settled in a more natural and prettier way if I had put a little more effort and invested time in it. I can eat kkakdugi or hard ones without any problem, but I think thin or chewy foods are difficult. 
7 months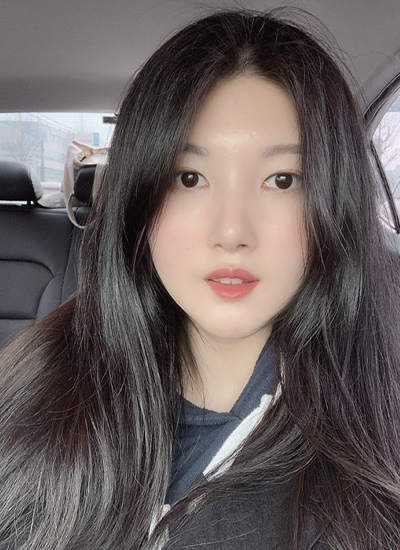 I had facial contouring and nose surgery. At first, I was a little afraid that I would become a famous Gangnam beauty on the Internet, but my face would disappear completely and become like someone else. But now, 7 months later, when I look at my face, the complex low nose and blunt chin are secured, and people who have seen my face for the first time do not know unless they say that I have had plastic surgery, and those who haven't seen it in a long time praise me for being so pretty. It seems that plastic surgery is taking place naturally, and it is gradually taking its place. Also, there are no restrictions on hard foods or foods with a wide mouth, and they eat too well. However, thin foods (jerky, jelly, etc.) cannot be chewed, which is a bit inconvenient. I've seen a lot of people say that two chins or sagging cheeks are a problem when doing facial contouring, but the two chins disappear little by little as the swelling goes down. 
8 months
The swelling has gone down a lot, so there is nothing to call it swelling now. However, since I am living without diet control, I gain a lot of weight and look more fat than swollen. It's not embarrassing enough to cover it up like that.. That's why I don't feel a sense of crisis and think that I may have gained weight. Also, the thing that I thought was the best plastic surgery this month is that I have to tie my hair during practice. In the past, I tried to cover my chin by tying my hair loosely or even a little bit, but now I can tie it up in an all-back style and it suits me very well. It looks pretty! You can eat hard food or large nut hamburgers freely. The quality of life has improved so much that I am satisfied with the plastic surgery, and I am now thinking that I should lose weight and prepare for summer. 
Even when taking group photos at 9 months, I am so happy to be able to take pictures confidently regardless of whether I am wearing glasses or sunglasses at first. I was scared, but now it seems to hold and hold up well, so I wear glasses well. If I don't reveal that I did the surgery, it seems to have worked out so naturally that no one knows about it. 10 months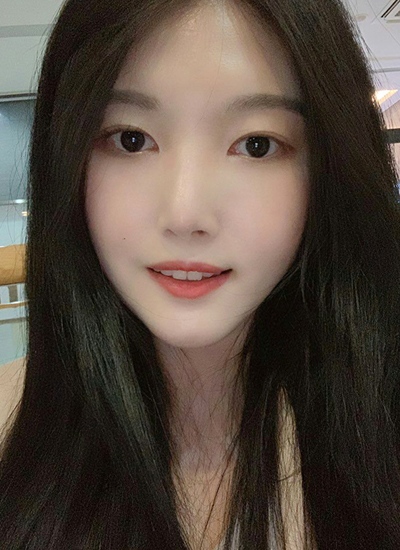 The heaviness at the tip of the chin is still there I think waiting is the answer because time is medicine In the past, I looked hot and shaggy and stuffy, but I never let it go and just covered it up, but these days I am so proud to be able to walk around confidently and neatly on my own. He told me he looked pretty, so I told him he had surgery, but he was so surprised that he said he wouldn't know he had surgery if he didn't tell me, so he told me not to say that he had surgery now. A lot of people asked if I would do it. So looking back, I think I'll do it again. I'm still very satisfied with it. 
11 months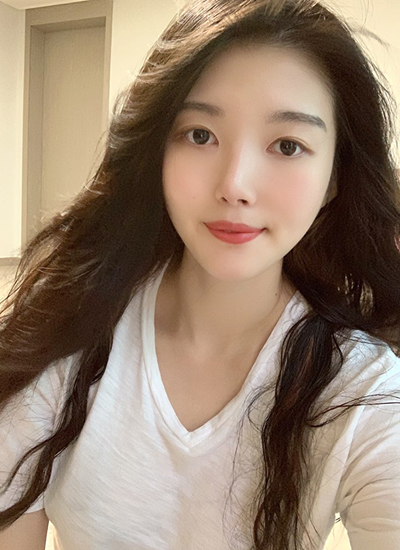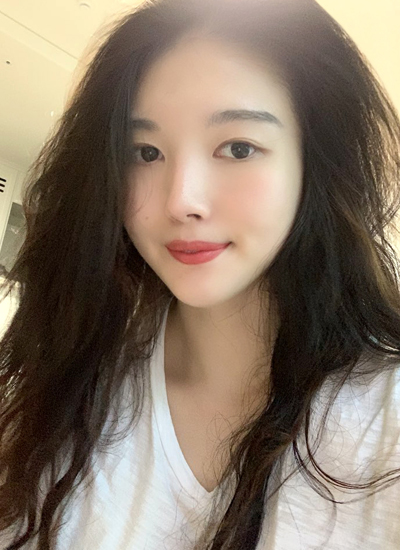 After the surgery, they said it is better not to exercise too much, so I should take a month off from exercise. It's been 10 months and I've gained a lot of weight, so I've been working hard at the gym again this month to control my weight. I look in the mirror every day because I am still alive and getting prettier after the surgery I looked at old photos while cleaning up the cloud, but did I change a lot because I couldn't remember the change in my appearance and my old face after surgery? is it good I used to think that sometimes, but looking at the old photos, I realized that I had changed a lot and became more beautiful. well beaten but rather seems to have seen a smaller effect 
one year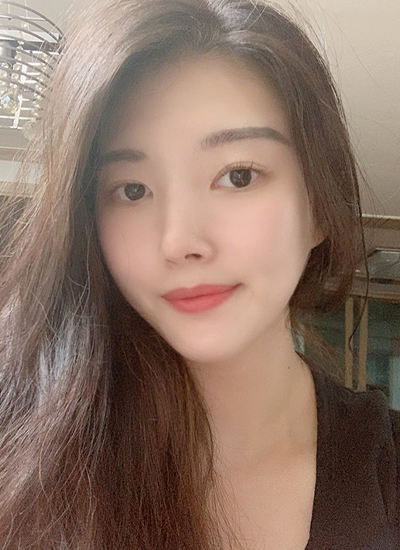 Before the operation, I was afraid and afraid to take a group photo with people. I was afraid that my angled face would make my face stand out and my face would look bigger on my own. There are times when I take pictures with my chin raised, but my face comes out with a V-line. Heh, it's not like my face is too puffy after surgery, it's natural and pretty, so the adults I knew before the surgery told me to just stay without saying where I went to have the surgery first. In the past, I didn't like taking selfies and I hated taking pictures, but these days, taking selfies with various selfie apps is so much fun and taking pictures with other people is so fun and not scary. In the past, when I went out to meet people, no matter how hot or stuffy it was, I covered my hair tightly and walked around like a ghost and was busy covering it with my hair on my neck or on my face because of sweat.